A Beginner's Guide to Running in Bicester
Running is a popular and effective way to stay fit and healthy. Not only does it improve cardiovascular health, but it also helps to build endurance, strength and stamina. If you're new to running, Bicester is a great place to start. With plenty of parks, trails and paths, the town offers a variety of options for runners of all levels. In this beginner's guide to running in Bicester, we'll cover everything you need to know to get started.
Want to try HIIT for the first time? Check out our Beginner's Guide to HIT and if you're thinking about joining a gym in Bicester head over to our Bicester Gym Guide 2023 where you can learn all about the gyms in Bicester.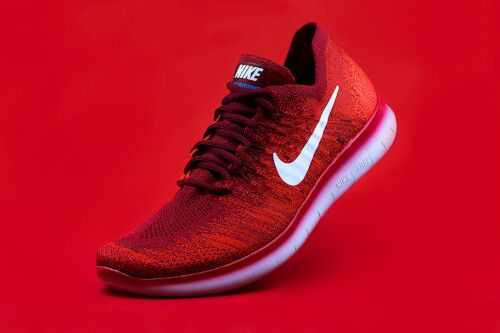 First and foremost, it's important to invest in a good pair of running shoes. Running shoes are specifically designed to provide support and cushioning for your feet and legs, which will help to prevent injuries.
You can find a wide range of running shoes at sporting goods stores or online. When choosing a pair, make sure they fit comfortably and provide the right amount of support for your feet.
Once you have your shoes, it's time to start running. Before you begin, it's important to do a quick warm-up to get your muscles ready.
This can include a few minutes of light jogging, or a combination of walking and stretching. It's also important to set realistic goals for yourself, especially if you're new to running. Start with shorter distances, such as a quarter or half-mile, and gradually increase the distance over time.
Bicester is home to a variety of parks and trails that are perfect for running. The Bicester Heritage Trail is a 2.5-mile trail that takes you through the historic Bicester Airfield, offering a peaceful and scenic route. The route is generally flat, which makes it ideal for beginner runners.
Pingle Field is another great option for beginners, as it offers a flat and well-maintained path that's perfect for running. The park also features a playground, which is a great place for children to play while you run.
Another popular spot for running in Bicester is the Bicester Millennium Greenway, a 3.5-mile trail that follows the route of the former Oxford-Bicester railway line. This trail is relatively flat and offers a mix of rural and urban environments, which makes it an interesting and varied route.
If you're looking for a more challenging run, the Bicester Country Park is a great option. The park offers a variety of trails, with varying degrees of difficulty, including steep inclines and uneven terrain. The park also features a lake, which is a great place to cool down after a run.
And my personal favourite is a run through Bure Park Nature Reserve. We've done an in-depth review of the park here.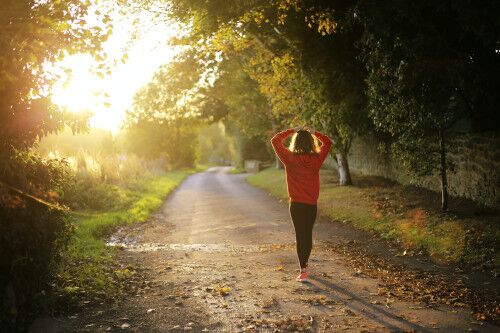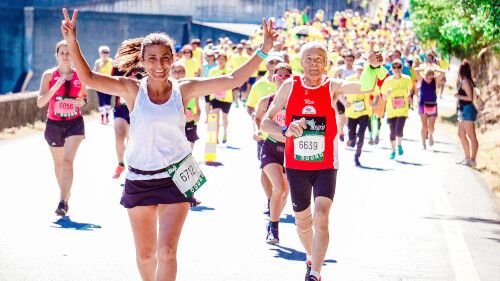 Bicester Parkrun is a free, weekly, timed 5k run that takes place every Saturday at 9:00 am in Langford Fields, Bicester, Oxfordshire, UK. It is open to participants of all abilities and is organized by volunteers. The course is a mix of tarmac and gravel, mainly on the perimeter road of the Bicester Heritage site, with a few laps around the lake. It is a flat and fast course, suitable for runners of all abilities, whether you are a beginner or an experienced runner, looking to improve your time.
Participants are required to register online prior to their first run, and then bring a printed barcode to the event. This barcode is scanned at the finish line, and the participant's time is recorded and can be viewed online. The event is timed using a chip system and results are usually available on the Parkrun website within a few hours.
Bicester Parkrun is a community event and a great opportunity to meet new people and make friends. It is also a great way to stay motivated and to improve your running skills. After the run, participants often gather for a coffee and chat at a nearby café.
Bicester Parkrun is a great way to stay active and to improve your health and fitness. It is also a great way to discover the beautiful Bicester Heritage and its surroundings. If you're looking for a fun, free and social way to stay active, then Bicester Parkrun is definitely worth a try.
Further Information
Hit the button below to register on their website so you can get a barcode and you can then keep track of your personal best times.
When
Every Saturday at 9am
Where
Langford Fields, Langford Village, Bicester, OX26 6SX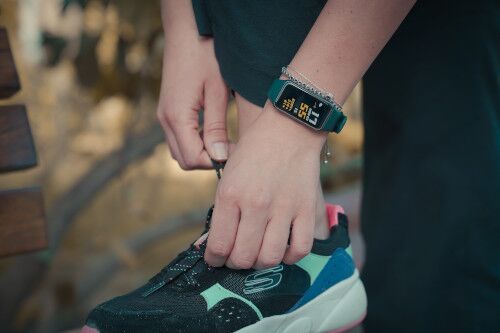 If you're new to running, it's also important to pay attention to your body and listen to it. If you experience pain or discomfort, stop running and rest. It's also important to stay hydrated by drinking plenty of water before, during, and after your run.
Finally, it's important to remember that running is a lifelong activity that requires patience and consistency. It's important to set realistic goals for yourself and to be patient as you work towards them. Whether you're running for fitness, health, or just for fun, running in Bicester is an enjoyable and rewarding experience. With plenty of parks, trails and paths to choose from, you're sure to find a route that suits your needs and interests. Happy running!
HIIT at Home free 25 minute taster session
Did we mention you can also get a free 25 minute taster session with your local HIIT at Home personal trainer, Flavia?!
Just click the button below to book it in.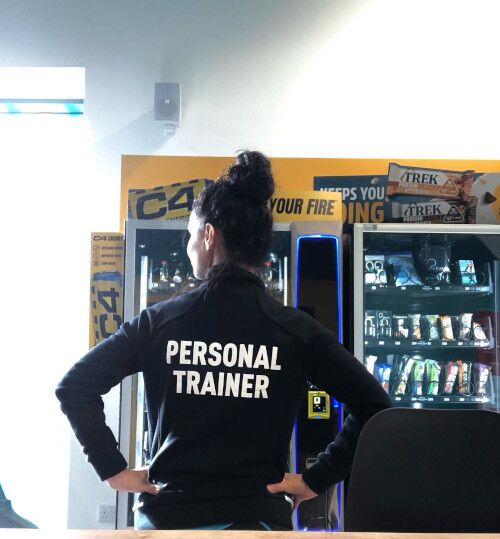 No problem…Get in touch using the form and your local personal trainer Flavia will get back to you straight away