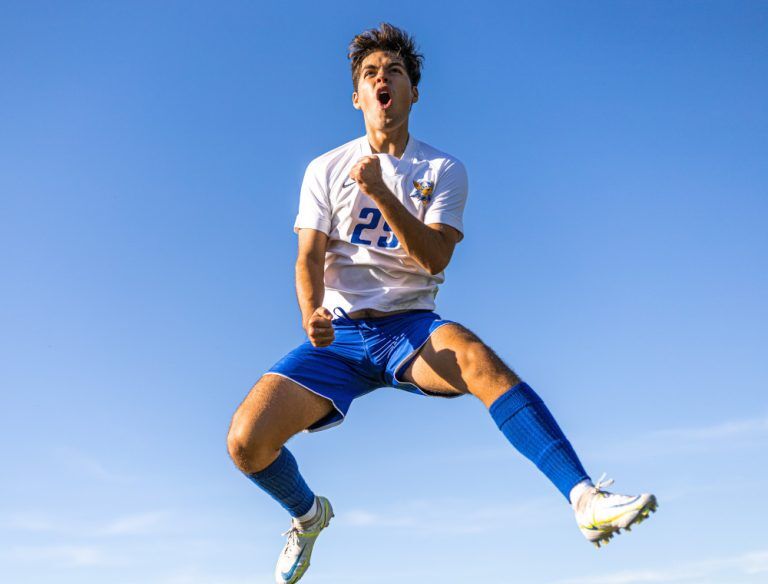 Goal! How a Personal Trainer Can Help You Score Big on the Football Field!
If you've been enjoying your fair share of nachos and Netflix lately, but you've got big dreams of becoming the next Ronaldo. Fear not, my friend, because I have just the solution for you: a personal trainer!
First and foremost, a personal trainer can help you with your cardio so you don't turn into a wheezing mess after five minutes on the pitch. They'll also get you into tip-top shape with strength training, so you can start kicking those balls further than your neighbour's annoyingly yappy dog.
But it's not just about getting buff, my friend. A personal trainer can help you with agility training, so you can become more nimble on the field than a cat on a hot tin roof. And let's not forget about the health benefits of working with a personal trainer, like reducing your risk of injury and decreasing your chances of developing a beer belly.
But wait, there's more! With increased physical fitness comes increased confidence. Just think, with your newfound skills and buff bod, you'll be able to strut onto that field like you own it. And who knows, maybe you'll even catch the eye of that cute soccer fan you've had your eye on.
So put down that bag of chips and give a personal trainer a call. Who knows, you might just become the next big thing in football. Or at the very least, you'll have a lot more fun playing the game.