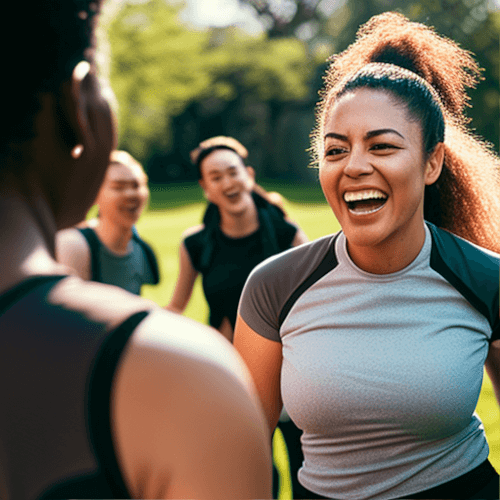 Discover the Perfect "Personal Trainer Near Me" in Bicester, Oxfordshire: Your Guide to Selecting the Right Fitness Expert
As a professional fitness coach with a passion for High-Intensity Interval Training (HIIT), I understand the importance of finding the right local fitness expert to help you achieve your goals. With a wealth of experience and expertise, I am dedicated to assisting individuals in Bicester, Oxfordshire, UK, in reaching their full potential. This article serves as a comprehensive guide to help you find the best "personal trainer near me" and I will offer you the chance to take advantage of my completely free taster session for all new clients.
1. Identifying Your Goals and Needs:
Before starting your fitness journey, it's essential to clearly define your objectives. Whether your aim is weight loss, muscle gain, or improving your athletic performance, finding the right personal trainer can have a significant impact on your progress. By focusing on your specific goals, you can identify a fitness professional who specialises in the training methods most suited to helping you achieve your aspirations.
2. The Benefits of Hiring a Personal Trainer Near You:
Finding a personal trainer near you in Bicester, Oxfordshire, offers unparalleled convenience, ensuring that you can easily incorporate workouts into your schedule. Moreover, working with a local trainer cultivates a sense of community and commitment, fostering motivation and progress in your fitness journey.
3. Factors to Consider When Choosing a Personal Trainer:
When searching for the ideal "personal trainer near me," it's important to weigh factors such as:
Qualifications: A certified Level 3 fitness coach, like myself, has undergone rigorous training and education to deliver safe and effective workout programs.
Experience: A seasoned professional will have honed their training methods over time, leading to optimal results for clients.
Specialisation: Look for trainers who specialise in areas that match your goals, such as HIIT for rapid fitness gains.
Training Style: A trainer's approach should align with your personal preferences, ensuring a positive and motivating atmosphere.
Client Testimonials: Satisfied clients can provide valuable insight into a trainer's abilities and the results you can expect.
4. Start Your Search - How to Find a PT Near You:
Begin your search for the best "personal trainer near me" by exploring online resources, asking for recommendations from friends, or checking local gym listings. As a HIIT expert based in Bicester, I offer personalised training programs and a free taster session for new clients, ensuring you can experience my services firsthand.
5. Scheduling a Consultation - What to Expect and Questions to Ask:
A consultation allows you to discuss your goals and needs with a potential trainer. During this meeting, ask about their availability, pricing, and training philosophy. Don't hesitate to inquire about their qualifications, experience, and success stories to gauge their ability to help you achieve your fitness objectives.
Your journey towards a healthier, fitter life starts with finding the right "personal trainer near me." By considering factors such as qualifications, experience, and specialization, you can select a fitness expert who will motivate and guide you to success. Located in Bicester, Oxfordshire, UK, I am a certified Level 3 fitness coach and HIIT expert who is passionate about helping individuals achieve their goals. Contact me today to schedule your free taster session and take the first step towards transforming your fitness journey.